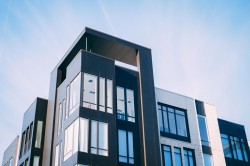 When you buy a property, you don't necessarily buy the land it's built on.
Gone are the days you could buy a leasehold property with an agreement to pay the freeholder a peppercorn a year, or a rose, or a £1 note. Developers and financiers have monopolised leaseholds into a sort of after-housing market with massive profit streams at the expense of the uninformed leasehold buyers.
Here's our guide to buying a leasehold property which will help ensure you get the home you fell in love with on the best terms possible.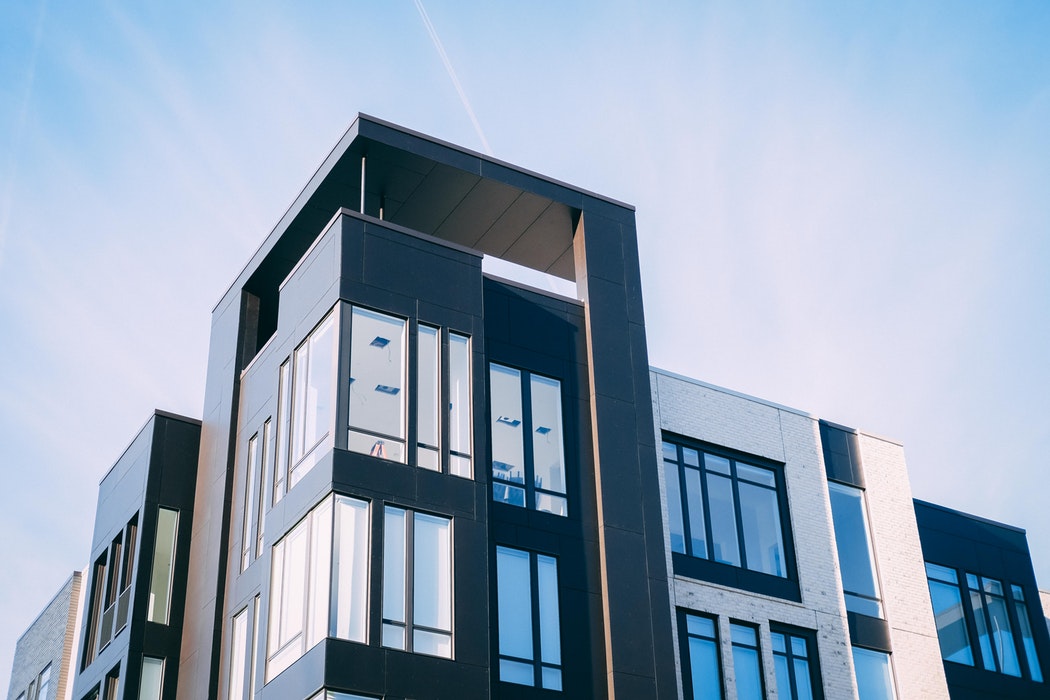 The Types of 'holds' available
Freehold
Most homes are sold as freehold properties, meaning when you buy the property, you'll own the land and be responsible for every aspect within the property boundaries and for the property upkeep.
Leasehold
Leasehold properties are mostly flats, but there are some houses sold with leaseholds. Every leasehold property has a freeholder, who is essentially the person or nominated management agent who you would rent the land from. There are additional ongoing fees attached to leaseholds, which vary by property and are always set out in the leasehold agreement.
Share of Freehold
A share of freehold property would usually apply to houses that have been converted into flats rather than built by property developers. A share of freehold can be held in up to four personal names on the Title Deeds with each flat owner owning a share of the property with equal financial obligations for the buildings upkeep.
It's also possible for a share of freehold to be owned by a property management company. When this is the case, you get a share in the company and pay a membership fee, which is then used for the building's upkeep by the management firm.
Commonhold
Commonhold properties are rare. It's estimated fewer than 50 blocks of flats in England and Wales are commonhold. They came about as part of the Commonhold and Leasehold Reform Act, 2002, although the intent never caught on.
A commonhold is a formal alternative to a share of freehold with the communal aspects of flats managed by a Resident's Association.
Whilst there are four types of property ownership, the vast majority of houses and flats will either be freehold or leasehold. Freehold is a simpler transaction as there's additional fees and legal jargon to investigate on leasehold properties.
Possible Fees on Leasehold Houses and Flats

Ground Rent
All leaseholds have a set fee to pay to the freeholder for renting the land the property is on. This is usually paid annually either directly to the freeholder or to a management company. Fees can be fixed or escalating.
Traditionally, ground rent fees were so low, freeholders didn't bother to collect. These are referred to as peppercorn ground rent and have zero financial value to the freeholder. In the 20th century, they were common. It's only the past couple of decades that ground rents have soared and become a sort of after-market for financiers.
Figures released in 2017 by Direct Line estimated the average cost of ground rent to be £371 per year.
Escalating ground rents are the controversial aspect of leasehold properties as developers have sold leasehold properties with ground rents doubling by the decade on a 999-year lease. On a family house, it's possible for ground rents to reach £10,000 per year by the year 2060.
Since 2017, the government has been working on leasehold reform. A ban on leaseholds of new-build houses was introduced in 2017 but it doesn't include new-build flats.
Service charge
A service charge is payable to the freeholder and is used for buildings upkeep. Unlike a ground rent, leaseholders get something in return for a service charge. As the freeholder is responsible for the building's maintenance, such as communal areas, roof and external walls, they charge a service fee to cover the costs.
As a leaseholder, you have rights to know how the money is being spent. Service charges must be fair and justifiable. You have the right to ask for a summary showing where the money is being spent and if you feel the fee is excessive, you can and should raise a complaint with the freeholder directly, or their management agent.
Administration fees
It is possible for leasehold agreements to require permission prior to any alterations being made to the property such as building an extension, adding a conservatory, or changing the windows.
It has been known for agreements to include requiring the freeholder's permission to have a pet. Where permission is required, some managing agents and freeholders may stipulate a fixed sum as an administration fee to obtain the permission from the freeholder. This is another area that's being consulted on as part of leasehold reform. This is because a number of leasehold campaign groups feel the permission aspect of leasehold agreements are weighted against the leaseholder.
Your Rights with Leasehold Properties
When you buy a leasehold property, you'll be given a copy of the leasehold agreement. This is a formal agreement between a leaseholder and the freeholder and by signing the document, you're agreeing to the terms the freeholder sets out in the agreement.
It's important to consult with a conveyancing solicitor to ensure the terms set out are justified and to have any legal jargon explained transparently so you know what you're entering into before you sign.
The leasehold agreement will state how long you'll own the property. The shorter the lease-term, the more difficult it will be to mortgage because when the lease expires, ownership reverts to the freeholder.
Check the agreement for:
Permission requirements

Administration fees to obtain written permission for any works you're considering

Service fees payable and when

Details on who deals with disputes such as noisy neighbours

What you and the landlord are responsible for
Additional details you have the right to obtain include:
Service charge fees and summaries including details of a sinking fund/reserve fund which is used to set aside part of all pooled service fees to cover for major works on the building, such as roof repairs.

To get details of buildings insurance, which is the responsibility of the freeholder. Not contents insurance.

The name and address of the freeholder (land owner) should be provided

To be consulted with regarding planned building works exceeding £250 or £100 for work and services taking place over a year.

To dispute fees that you feel are too high with the freeholder

The right to negotiate lease terms with the freeholder, but they aren't obliged to make any amendments
Regarding ground rent, this is not payable unless it's requested in writing by the freeholder. However, it is possible for a freeholder to request ground rent up to six years in one go when it's not been paid. Check your agreement for details about when the ground rent is payable and whether the fee is fixed or escalating. Ground rents can only be increased when you agree to the increase, but there can be a clause in the leasehold agreement stipulating when an increase will take place, such as every ten years. These should always be avoided.
Potential Pitfalls of Leasehold Homes
Limitations for changes
Depending on the terms of the lease, you may need permission to put a new kitchen in, change the layout to open plan, install French Doors or add a conservatory. It's not unusual when viewing a home that you fall in love with to find yourself imagining how it'd look if certain things were changed such as doors moved or widened or converting a loft-space into liveable space. If you do need permission, it could cost just to ask.
Short leases affect the mortgage
Lenders don't like to secure a mortgage with a short lease-life because when the lease ends, ownership is no longer yours, therefore, you have no right to secure finance against it and if you default, the bank has no legal recourse.
Nationwide was the first lender to make changes to how they lend on leasehold homes with others following the same strict path. Before a mortgage is approved, lenders can review the terms before making a decision.
Using Nationwide as an example, they will only approve a mortgage for a leasehold flat with at least 125 years left to run and for houses, it needs to have 250 years minimum lease length. In addition, the ground rent will be reviewed too. They won't approve more than 0.1% of the property valuation. For a property valued at £250,000, it would mean the ground rent couldn't exceed £250 per year.
Escalating ground rates are only allowed when they're linked to a Verified Index such as increasing with the Retail Prices Index to factor for inflation. Unjustifiable increases to ground rent are those that increase with no reason such as doubling every ten years. Some lenders may not be as tough, but given the strong stance Nationwide has taken on leasehold properties to protect their customers from unfair practices, it's safer to assume lending responsibilities will tighten in response to leasehold reform.
It's also worth considering that when you decide to sell, new homeowners may require a mortgage and be unable to secure one if the terms of the leasehold don't match lender requirements. There is a before and after factor to consider when buying a leasehold property.
Expensive lease extensions
On a short-term lease (less than 99-years is considered short-term on leasehold homes) the cost to extend can be tens of thousands of pounds. If you're tempted to invest in property with less than a century to run, it's the seller's responsibility to extend the lease. Once you buy a property, you won't be able to extend the lease until you've owned the property for two-years. Once you own the property, you may need to extend the lease at your expense to make the property sellable.
Don't let price cloud your judgement
It's been known for sellers to reduce the asking price because of the associated leasehold costs. As homebuyers became more aware of sellers tempting buyers with attractive below offer asking prices, nowadays, sellers are more likely to ask the market value in the hope leasehold terms are missed when they're likely to affect saleability. No matter the asking price, always check the leasehold terms and consult a conveyancing solicitor. If you're buying from a developer, don't use their legal services. Use an independent solicitor to ensure there's no conflict of interest.
Check the price the freeholder pays for building insurance
As the freeholder is responsible for buildings insurance, they include the cost into the service fee. Leaseholders have a right to know how much is being paid towards buildings insurance as it forms part of the service fee. Ask sellers for details so you can check the price isn't inflated. There have been instances in the past where freeholders arrange for buildings insurance with a high cost through an insurance broker who receives commission from the insurance company. It doesn't cost the freeholder because they'll just hike the service fee to cover the cost.
The Upside of Leaseholds
It's not all doom and gloom. Giving the terms of a leasehold are ideal, there are some benefits to be had.
Generally, a leasehold has less upfront expense to buy

There can be less to pay for the building's upkeep

Less responsibility as you're only responsible for your property and not the entire building. Your service fee pays someone else to take care of the building.

There is a possibility you could buy the freehold or negotiate down to a share of freehold.
Times are changing but we're not quite there yet…
The majority of the UK's leading property developers and some freeholders have signed a public pledge to leaseholders, and committed to publishing a code of conduct. For the time being, it's only a pledge and much of the government's leasehold reform is yet to be put into legislation.
As leading property experts, we are aware of what's standard practice in leasehold property buying and selling and all onerous terms that's led to the recent leasehold scandals. If you have your eye on a property in Warrington that's marketed as leasehold, don't be put off. Stop by our office for a friendly chat with us or call us up on 01925 499599.
---